Orpesa/Oropesa del Mar
Towns and cities - Castellón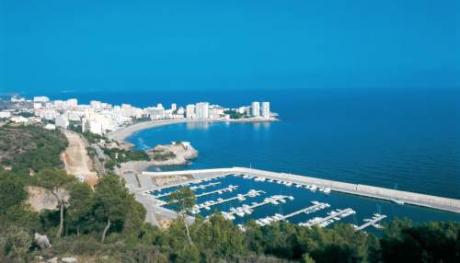 The varied coastline and the simplicity of its old quarter are the two aspects that most stand out from first impressions of the municipality. When you look a little deeper into the customs and traditions of the locality, its historic patrimony manifests its importance, it contrasts with the typically Mediterranean landscape, with coves surrounded with pines and cliffs and an extensive beach, ideally suited for nautical sports. Lately, the old quarter has seen the opening of shops selling antiquities, trying to make this pretty little town on the Costa Azahar the town of the antiquarians.
Address:

Ayuntamiento de Oropesa del Mar/Orpesa
Calle Laura de Cervellón, 5A
12594
Orpesa/Oropesa del Mar
Phone numbers:
Fax: +34 964 31 00 66
Area: La Plana Alta
Touristic area: Castellón
Altitude: 10
How to get here:

By N-340 or A7 toll motorway, turning off at exit 45. Oropesa del Mar has a railway station and a bus terminal.