Benicàssim
Towns and cities - Castellón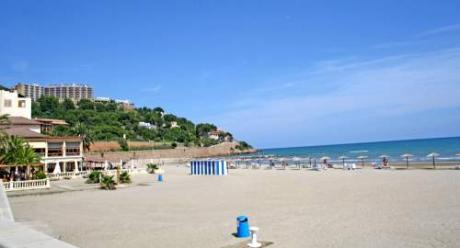 Benicàssim first became a tourist destination over a hundred years ago. Its fine sand, gently sloping beaches, clean waters and numerous facilities continue to shape a resort chosen by thousands of people. The Benicàssim district has much more besides. With the backdrop of the "Desert de les Palmes" natural park, there are an endless number of places worth visiting. Culture and leisure, activity and rest are simultaneous possibilities. Over the last few years Benicàssim has acquired prominence on the musical scene with the celebration of an international music festival (FIB), which brings together thousands of young people of all nationalities.
Address:

Ayuntamiento de Benicàssim
Calle Metge Segarra, 4
12560
Benicàssim
Phone numbers:
Fax: 964 30 01 39
Area: La Plana Alta
Touristic area: Castellón
Altitude: 15
How to get here:

The N-340 and the A-7 are the principal lines of communication that lead to Benicssim, which also has its own train station and a bus service.