Museu 'de Sis en Sis'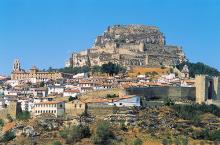 The principal theme of this museum, which before was the Church of Saint Nicholas, built in a late Romanesque style, are the festivities of the Sexenni.
Features:

Times: Winter: 12 to 14h and 16 to 18h. <br> Summer: 11 to 14h and from 16 to 19h.