The Military History Museum of Castellón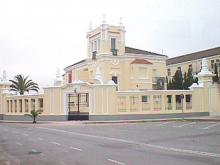 Among the more than 3,000 works and 2,000 graphic documents, uniforms of different armies, flags, maps and different war material are exhibited, as well as various crosses of San Fernando crowned with laurel.
Features:

Times: From Monday to Saturday and holidays from 10:30am to 1:30pm. Arrange an appointed time for group visits outwith the scheduled opening hours.
Address:

Acuartelamiento Tetuán s/n
Phone numbers:

+34 964 270 233
+34 964 270 147

Fax: +34 964 234 404
Email: rpc@aulamilitar.com