Xàtiva eats up Pep Gimeno 'Botifarra' in the FAM
Publishing date 1/02/2017
This town in the Region of Valencia offers a culinary tour through eight establishments with "El Botifarra" singing among the tables.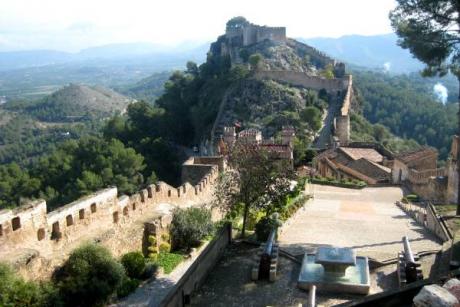 Have you ever thought about enjoying the best cuisine in Xàtiva whilst listening to an intimate concert by Pep Gimeno "Botifarra", one of the most acclaimed voices in traditional Valencian singing? Now you can! FAM, as these unique culinary sessions have come to be known, are carried out monthly and will be held until July 2017. Every month, a restaurant in Xàtiva will have the honour of pairing its dishes with this local singer and the "Botifarra Revolution", as some critics have described the unexpected popular phenomenon unleashed by this singer over the last few years.

Do not hesitate, as seats are limited! It is very difficult to find an opening to enjoy this genuine experience without a reservation. The establishments that participate in this initiative are El Túnel, Clam Gastroespai, El Mirador del Castell, Carpanel, La Borda de Lola, Montsant, Iaio and Carras & Co.

Pep Gimeno has singlehandedly managed to revive a cultural heritage that identifies with this land in body and soul. Due to this as well as to the fact that Xàtiva is a city with numerous historical secrets, hidden nooks and crannies, surrounded by breathtaking landscapes, that it has been declared a historical-artistic complex, being the birthplace of painter José Ribera 'El Españoleto', as well as of two popes of the Borgia dynasty, you should not miss this gastronomic and musical experience for anything in the world.