Concerts, albaes, fireworks... guaranteed fun in Xàtiva
Publishing date 11/08/2014
Xativa dons its most festive finery to celebrate its Fira d'Agost, a traditional celebration in which you can participate in fun activities for all audiences: albaes, flower games, concerts and contests... if you want to have fun, Xativa is the place for you up until August 20.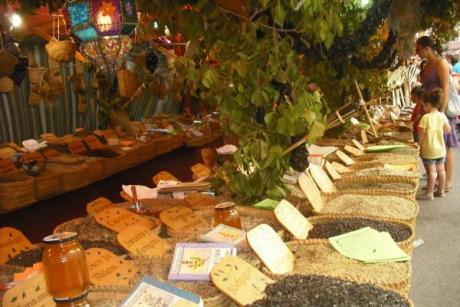 The privilege to be able to celebrate the Xativa fair was granted by king Jaume I in the year 1250, and ever since this event, one of the oldest fairs in the Valencia Region, has been held annually.
Traditionally, the central part of the Xàtiva fair was the Fira del Bestiar (Livestock Fair) where horses and other animals were bought and sold. Another part of the fair was the numerous traditional stops (tenderetes) where all kinds of goods, such as spices, cloth, ceramics... and other essential items for daily life were sold.
Nowadays, the "Fira del Bestiar" (Livestock Fair) is still held, along with a broad range of products, accessories and traditional crafts. Furthermore, alongside the Fair, a great number of socio-cultural activities take place, making the city of Xàtiva an open scene and a meeting point for all visitors.