Popular music and a new space at Xàbia Folk 2016
Publishing date 25/04/2016
The 15th edition of the Xàbia Folk Festival will be held from 6th to 8th of May in the Riurau d'Arnauda, a construction of iconic architecture.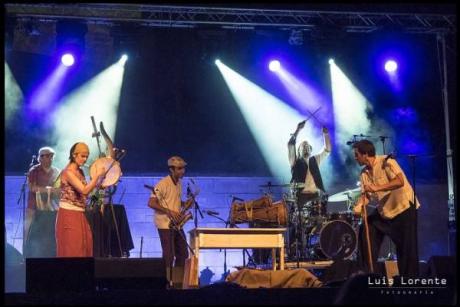 Popular music quality with prestigious artists from around the world in a new space. Thus arises the 15th edition of the Xàbia Folk Festival, held in the Riurau d'Arnauda, ​​an emblematic building full of symbolism. Of course, this festival will give much to talk about. Music, beach traditions, culture. You cannot miss it.

Kepa Junkera, from Bilbao, will open the festival on Friday with the Sorginak girl group. Saturday programming will be double; in the afternoon, 'Els Germans Caballer', 'dolçainers of Sagunt' offer a traditional Valencian repertoire. And at night, the naan delight us with one of the renovators of Iberian folk projects. The closure will put you on Sunday the Balkan music from The Trocamba Matanusca.

All this and more in a unique setting: the Riurau d'Arnauda. Built in the 19th century in stone, it is a characteristical rural construction of the Marina Alta; its function was related to the production of raisins. This riurau is 30 arches and 50 meters long, and has become an emblem of the struggle for the preservation of the rural architectural heritage and a reference cultural center after being moved stone by stone from its original location.

And a stunning scenario: Xàbia. With its relief rugged and shaped by the sea and wind. In this context we find some of the most beautiful beaches of the Alicante coast. A rich natural heritage that accompanies the cultural and architectural heritage of a town which is very appealing. Come and experience Xàbia from within!