Walking the trails in Penyagolosa
Publishing date 25/02/2016
The countryside in the Penyagolosa nature reserve is especially beautiful in the spring. Widely accepted as being the highest point in the Region of Valencia, this distinctive mountain is a major geographical landmark and deeply rooted in Valencia's traditional folklore. Come and walk in the Penyagolosa reserve and you'll find a wealth of trails, footpaths and routes suitable for all ages and ideal for enjoying nature with the whole family.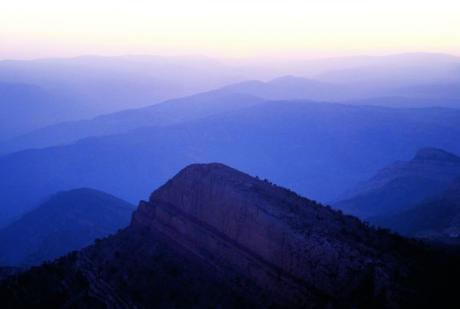 The "Parque Natural del Penyagolosa" nature reserve, lying between the municipal areas of Vistabella del Maestrat, Xodos and Villahermosa del Río, is a major geographical landmark and deeply rooted in Valencia's traditional folklore. The protected area covers 1,094.45 hectares and its tallest mountain, standing at 1,814 metres, is the most famous peak in the Region of Valencia, with Alto de las Barracas (Cerro Calderón) being the highest.
Penyagolosa nature reserve is an incredibly popular destination for Valencia's hiking community and has featured in the lives of generations of mountain walkers. So, we invite you to come and explore the many trails, paths and routes crisscrossing this lovely protected area.
You could try the red route through Barranc de la Pegunta ravine, one of the most bio-diverse havens in the reserve – in fact, in the entire Region of Valencia. Alternatively, you could follow the green route that takes you up to the summit of Penyagolosa, or the yellow circular route.
The officially registered GR footpaths of Principal and San Joan de Penyagolosa also run through here. Routes and footpaths alike are marked with information panels about the most important plants in the micro-reserve, so you can learn about the area's vital ecological value while you enjoy your walk.
Don't think twice! Come and walk the Penyagolosa trails this spring!
More information
Parque Natural del Penyagolosa
"La Casa Forestal" Interpretation Centre
(Behind the chapel at Sant Joan de Penyagolosa)
12135 Vistabella del Maestrat (Castellón)
Contact telephone: 964 76 08 38
E-mail: parque_penyagolosa@gva.es
Open to the public:
Tuesday to Saturday: 10:00 to 14:00