Vinaroz Rice festival
Publishing date 20/10/2014
Vinaroz will be holding its Rice festival until 8th December, a series of gastronomic events which celebrate its twentieth anniversary this year. Seafood rice with shrimps and scallops, the original Valencian paella or meloso de pato y setas, a creamier rice dish made with duck and mushrooms. A real taste of luxury!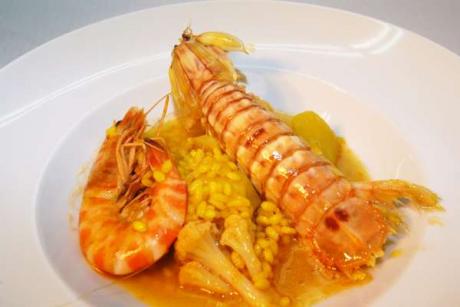 Vinaròs clearly has shrimps as the main gastronomic reference, but rice dishes are not far behind and demonstrate that these events can satisfy the most demanding of palates, offering the most innovative recipes based on traditional rice.
Approximately fifteen restaurants – the real stars of the show – will be offering the best of their culinary creations, a multitude of varieties of rice and presentations. In fact, the proximity of Vinaròs to the Delta del Ebro, one of the largest rice-producing regions of Spain, means that these events can be conducted with a product of the finest quality.
The freshness of the produce and local traditions are allied with innovation in the restaurants of Vinaroz for this special celebration.
The restaurants that will be participating are Vinya d'Alòs, La Isla, Teruel, Rafel Lo Cristalero, Bergantín, El langostino de oro, l'Ermita, Los Arcos, l'Olivera, C'Antonio, Roca, Puerto, Tolet, El Casino, Panorámica Golf, along with other participants such as El Faro, Hacienda del Mexicano, Cop de Mar, Tasca Cha Sisco, Mistral, Tres Reyes, Casa Pepa, El barco, Bonavista, Cristal Park y Camping Vinaròs. Prices for the set menus which include starters, a rice-based main course, dessert and drinks, range from 25 to 30 euros per person.
Come to Vinaroz and you´ll see that people come back here for a reason.