Vinaròs kitchen reveals its fishermen
Publishing date 7/09/2016
The Days of Ranxo Cuina Mariner Unveil long seafaring and fishing tradition of the city with authentic culinary gems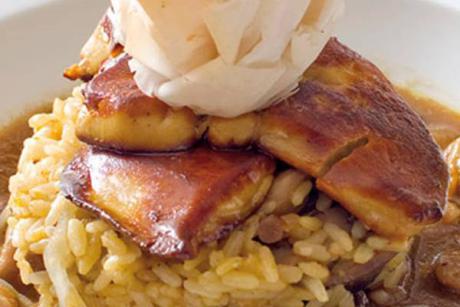 Castellon town of Vinaròs will wear kitchen apron during the months of September and October in the Days of the Cuina of Ranxo Mariner, a gastronomic event which will release the long seafaring and fishing tradition of the city, with recipes such as those fishermen elaborated in a simple but tasty way in their fishing boats. The taste of tradition is very close in one of the most gastronomic locations in the Valencia Region.

Several restaurants of the town will show stews and recipes of fishermen from Vinaròs between the 16th of September to the 12th of October. Among the elaborations of fresh fish and seafood you can taste, it will always include the 'suquet de peix', 'arroz a banda', the 'Rossejats' or 'fideos del suquet'. Authentic culinary gems that combine the best seafood, fresh sea products and the good work of local restaurateurs.

The menus start by tasting vermouth with the known bicycle. From there the leading role will be taking by others products, always linked to local seafood such as famous prawns, the 'sepionet' of the 'Punxa' or octopus. All add homemade desserts, coffee and wine cellar. The fish market at the table, without intermediaries.

The taste of authenticity is cooked in the Sessions of Cuina of the Ranxo Mariner Vinaros, a municipality that smells of sea with a mild climate all year round. Its coast and its beaches, its festivals, its people and, above all, its gastronomy a range of activities for visitors to enjoy.