Vinaròs: Carnaval, Carnaval…!
Publishing date 24/02/2014
Up to March 3, carnival troupes take the cities of Vinaròs and the city is invaded by music, colour, light and fun. Come and enjoy one of the best celebrations on the Mediterranean coast: the carnival of Vinaròs.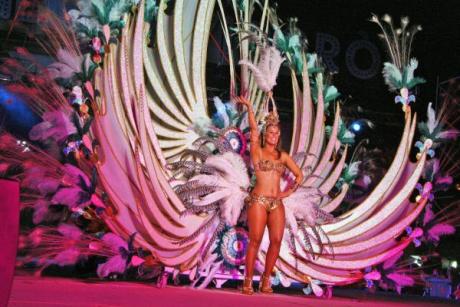 Vinaròs is once again at the heart of the Carnival and its festivities, which will last until March 3rd. All in all, 32 troupes will participate in these festivities which were forbidden for many years and which have been held uninterruptedly in the city since 1983.

Since the faraway year of 1983, the carnival of Vinaròs has made the best of its situation and has superimposed new attributes to this great festivity, turning it into an explosion of joy.

The arrival of his majesty Carnestoltes, parades, music, bazucadas (drum bands), acts, concerts, paellas, confetti battles, hot chocolate and childrens' parties complete the festival of the 2014 carnival of Vinaròs. The programme concludes with the vigil for Carnestoltes at the Plaça Parroquial (parish square) and the traditional burial of the sardine.