To the rich Vinaròs fideuá!
Publishing date 19/05/2016
Eleven restaurants offer special menus at Vinarós, in IX Jornades de la Cuina de la Fideuda, held from 29th of April to 12th June.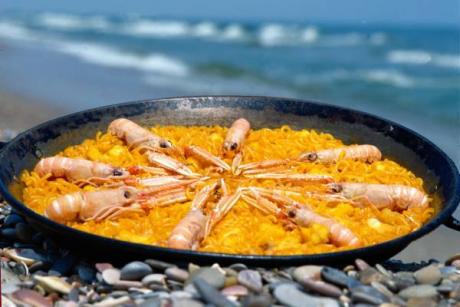 Fideuá with mushrooms and cuttlefish, of black mountain, with artichokes and baby octopus, monkfish and sepionets, soupy noodles ... There is no doubt that this dish is one of the most versatile of the Valencian cuisine. Whether you want to enjoy a classic fideuá as if what you want is to be surprised with new combinations, you have to attend the IX Conference of the Cooker Fideuada held between April 29th and June 12th in Vinaròs, a seaside town full of gastronomic and tourist virtues.

Eleven local restaurants offering special Spanish menus, have involved fideuá as a protagonist. You will also have the opportunity to enjoy the rich seafood: squid, cuttlefish, sea nettles and, of course, the famous Vinaròs prawns. There will be other parallel activities such as guided tours of the Port and Market Vinaròs on 21st May and 24th June, which will end with an aperitif and tasting.

The event will be held next to the campaign 'If you buy here ... Bon Profit!' With which you can enter a drawing for a dinner or lunch for two at any of the participating restaurants to buy in the market trades adhered to this initiative.

Vinaròs is a town worth squeezing. Discover exceptional historic center, relax with its modern pedestrian promenade and contemplate the entrance of the fishing boats and the fish auction; or visit the Sanctuary of Mercy, six kilometers from downtown, a wonderful place from where you can see the Ebro Delta.