Parades and capes, leading the festivity of the Moors and Christians in Villena
Publishing date 4/08/2016
The celebration of the festivity of The Moors and Christians of Villena, which is declared of National Tourist Interest, is held from the 4th to the 9th of September.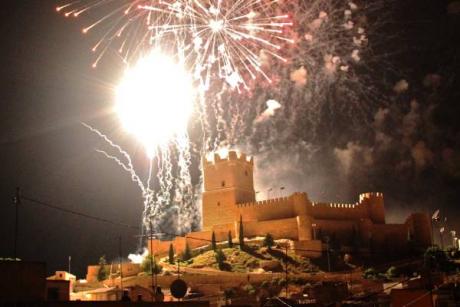 The special thing about the festivity of the Moors and Christians of Villena are the 40 special parades, with outfits which are handmade and showed off for the first time every year exclusively in this town in Alicante: artists showing to the audience their talent for command and art. During the massive and colorful parade they are the kings and lords without any doubt.
But that's not the only thing, each of the shows are a real experience. Embassies are the most historic part of the party; They are held in the natural setting of Castillo de la Atalaya which has texts of the early nineteenth century. The conversion from Moor to Christianity is pure literature, having as an example a Spanish comedy text from the Golden Age. And do not forget the beauty of the entrance and the solemnity of the procession, and a long list of wonderful acts.

The festivity of the Moors and Christians, declared of National Tourist Interest, beginning on the 4th of September and continue until the 9th. Five days of good atmosphere, history, literature, performance, music and tons of party. In Villena, a city that oozes history, crowned by its castle of Arabic origin, and embellished by temples and stone houses.