Discover the beauty of Vilafamés during the Festivities of its Patron Saint
Publishing date 14/03/2017
The historical complex at Vilafamés was declared an Asset of Cultural Interest, and it belongs to the network of the "Most Beautiful Towns in Spain".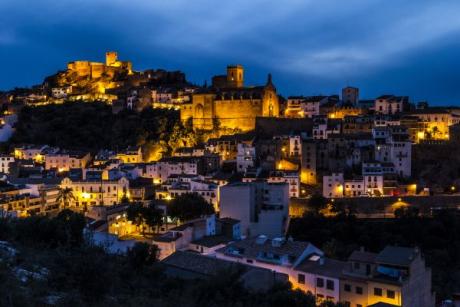 The Patron Saint Festivities in honour of Saint Michael in Vilafamés are held on the fourth Sunday of Lent with a pilgrimage to the hermitage that bears the same name and where the patron saint of the town, the Archangel Saint Michael, is venerated. When the pilgrims return to the town, a procession of crosses is held, in which children participate by carrying crosses made from heather wood. The festivities stretch from Thursday the 23rd to Monday the 27th of March with a number of events in which fine cuisine, fun and celebrations are guaranteed.

Go-kart circuits, an inflatable castle, a kick-o-metre, a face painting, dancing and balloon twisting workshop for children, and a mobile disco, parades, wine tasting events, amateur bull runs, shows and much, much more for visitors wishing to spend an unforgettable weekend in one of the most beautiful towns in Spain.

The titles boasted by this town in Castellón did not come cheap. One of its main attractions is its historical and monumental heritage, which includes both civil and religious buildings. Its historical town centre was declared an Asset of Cultural Interest in 2005, and it belongs to the network of the "Most Beautiful Towns in Spain".

Among the main attractions in this town, the castle of Vilafamés, which was originally built by the Arabs and which overlooks the town from its lofty vantage point, stands out in particular. The 14th century walls, the Iberian settlement of Los Estrechos-El Rincón de Rata and El Cuartijo, the area located at the foot of the castle, which hosts the oldest buildings in the town, such as the Casa de la Villa or the Iglesia de la Sangre, are also worthy of note.