To be or not to be, to taste or to enjoy, theatre and tapas in Vila-real
Publishing date 28/04/2014
FitCarrer Vila-real, the twenty-seventh edition of the International Street Theatre festival, is held on May 2, 3 and 4, and it is now more urban than ever, coinciding with the Tapas Route. Come, taste and enjoy.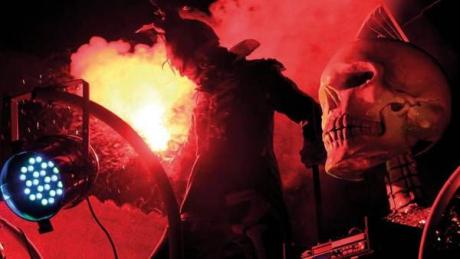 This edition offers a varied programme, concordant with the public of the FitCarrer, with the public presentation of a new troupe in Vila-real, La Fam, whose proposal can be watched on Saturday, with a free, street version of Marat Sade or the new work, Mesa para dos by the coLAPse company.
This year, the pageant has 21 troupes and 27 very varied and multi-disciplinary representations that will make this a unique, one-of-a-kind edition suited to all tastes.
And to top it all with, the theatre festival coincides with the eighth edition of the Tapas Route, in which 34 local restaurants participate with two types of tapas: freestyle or with orange, for an amazing price: 2.50 for one tapa and a drink. Come and have fun at Vila-real, a place where culture and cooking stand hand in hand during this weekend.