II Gastronomic route of The Cherries in la Vall de la Gallinera. You will not be able to stop eating.
Publishing date 29/05/2017
With the arrival of good weather in quite a number of places in Region of Valencia you can enjoy the beauty of the cherry trees in full blossom. Today we stop in la Vall de la Gallinera where the harvest of cherries is celebrated with different activities, like in many other areas where cherries are grown.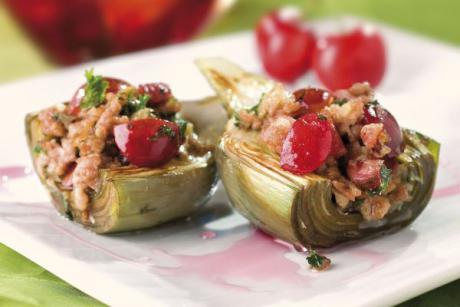 During the month of June you can enjoy this delicious red fruit in the restaurants which belong to II Gastronomic Days of the Cherry of la Vall de la Gallinera. Among the tasty dishes you can taste, we can name: Pig Loin in cherry sauce, arroz caldoso (brothy rice) with cherries, salads, jams, sorbets and cakes. All of them prepared with the appetizing cherries of la Vall de la Gallinera. Certainly, you will not be able to stop eating!

Did you know that the cherries from la Vall de la Gallinera are unique? Their flavour is not from this world. Their intense red color, close to carmine, their pinkish pulp and their sweet taste make them look like sweets. Guaranteed by their certified Denominación de Origen, these cherries are grown in areas of dry land in terraces maturing in a soft microclimate thanks to its closeness to the Mediterranean Sea.

There are many reasons which make this fruit so special. Their exploitation goes down in the family after generations; they are harvested mostly by hand due to the features of the land extensions where these cherries are cultivated where machinery cannot go into. The harvest takes place when cherries are mature at their best.
La Vall de Gallinera is a municipality situated in the region of la Marina Alta (Alicante) that is composed by eight small urban villages: Benirrama, Benialí, Benissivà, Benitaiala, Carroja, Alpatró, Llombai and Benissili. It is a place which offers natural resources and wonderful landscapes which make it a place of a captivating beauty. A valley which has singular geographical features between mountains; it is symmetrical and exact emphasizing their truly spectacular views, being only twenty minutes away from the beach.

Images courtesy of Ignacio Muriel