The Vall d'Alba displays its charms during the Fair
Publishing date 29/03/2017
La XX Feria del Comercio, Agricultura y Ganadería de Vall d'Alba es una excusa perfecta para disfrutar de la maravillosa gastronomía de esta localidad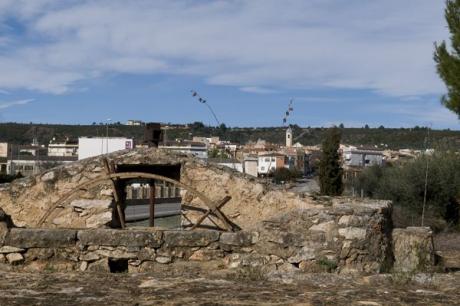 The countdown has begun for the XX Commerce, Agriculture and Livestock Farming Fair of Vall d'Alba, which will be held on April 7, 8 and 9. The event will feature scores of exhibitors and a busy programme of cultural and entertainment activities in order to promote this town in Castellón's attractiveness as a tourist location. The Fair, which is organised by the Ascer Association, has been designed as a meeting point between professionals from the agricultural and livestock sectors, on the one hand, and the public at large, on the other, and it will showcase the latest innovations in technology, tools, seedlings and vegetable and animal species as well as anything related to the countryside. Other sectors, such as shoemaking, arts and crafts, jewellery, food products and traditional and crafts products will likewise be present.

In parallel, the organisers of the event have launched a vast programme featuring entertainment and cultural activities, a charity Remember Festival, a Ren-Fest, as well as children's games, live entertainment, talks, displays, contests and culinary trails. It is a perfect weekend to enjoy the splendid cuisine of the Vall d'Alba, its renowned restaurants and its seasonal products such as artichokes.

The Vall d'Alba is an enclave in a typically Mediterranean landscape, a town with a millennium-old pottery tradition among Mediterranean crops, with a town centre located on a mild slope that opens itself up to the Pla de l'Arc valey. Its local district features a grand total of up to 641 hamlets with a population of approximately 315 people in aggregate. Its name comes from a Muslim farmstead named Alba, which belonged to Vilafamés until it became a separate entity in 1925.