A voyage to the moon from Valencia
Publishing date 30/12/2013
The Circo Gran Fele circus troupe presents a new show for all audiences in the Principal in Valencia: Voyage to the Moon, a wonderful work inspired from the books of Jules Verne and Georges Méliès. If you love travelling and dreaming, come visit the Principal!al.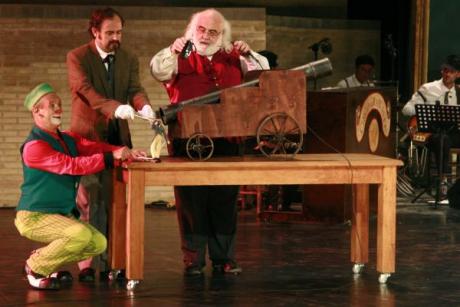 This show by Gran Circo Fele, which will run until January 5, is the perfect show to conjure up a grand circus spectacle in which acrobats, tightrope walkers, tumblers, puppets, clowns, musicians, automatons and dancers converge.

The magic and audio-visual projections are combined with other genres that are less known to the public, such as retro-futurism, surrealism and even scientific experiments. Furthermore, a Zen space and a baroque scene allow you to alternate between emotion and laughter, mystery and harmony.


teatres.gva.es/teatro/ficha-espectaculo-teatro/espectaculo_401/viaje-a-la-luna