Varekai, a world in which everything is possible
Publishing date 29/12/2015
From 14 to 17 January, and next to Feria Valencia, the "Varekai" show by Cirque du Soleil invokes the imagination, provokes the senses and evokes the emotions of people around the world. Varekai is a production acclaimed by the critics that has captivated over 10 million people worldwide since its first release in Montreal in 2002, run and get your tickets now!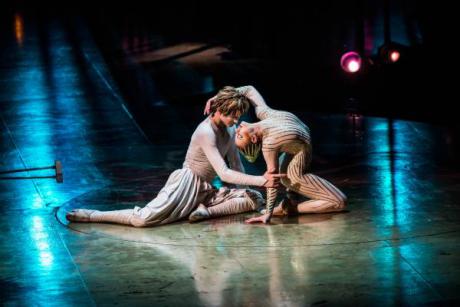 Varekai emerges from an explosive fusion of drama and acrobatics. The impossible becomes possible in stunning displays of skill and power against innovative music and otherworldly sets, interwoven with an expressive choreography that speaks to all in the universal language of movement.

Deep in the woods, on top of a volcano, exists an extraordinary world, a world where everything is possible. A world called Varekai.

A loner falls from the sky and begins the story of Varekai. Upon landing in the shadows of a magical forest, a kaleidoscopic world of fantastical creatures, the young man embarks on an adventure both absurd and extraordinary. That day at the edge of time, in that place of pure and undiluted possibility, begins an inspired incantation to a life rediscovered and to a newly found wonder within the mysteries of the world and the mind. The word Varekai (Pronounced ver · ay · 'kie) means "wherever" in the Romany language of the gypsies, the universal nomads. The pendulum swings back in time, paying tribute to the old and strange circus traditions of Icarians games and Georgian dance. Varekai then catapults to the future with revolutionary twists on such issues as Russian swings and the Slippery Surface.

Written and directed by Dominic Champagne, this production pays tribute to the nomadic soul, to the spirit and art of the circus tradition and to the infinite passion of those who seek the path that leads to Varekai. It features an international cast of 50 artists and musicians from 19 different countries.