Valencia on wheels, double the fun
Publishing date 26/05/2014
Valencia will host the fifteenth edition of the Popular Skating event. Hundreds of skaters will meet up on sunday to race across the Juan Carlos I Royal Marina in the harbour. If you like skating, come to Valencia on wheels and have some fun!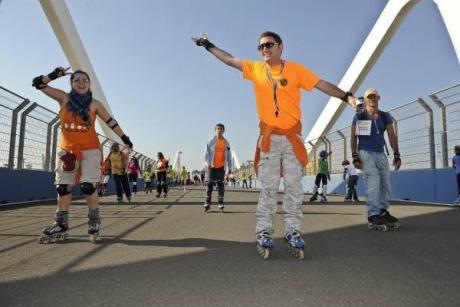 Once again, the Valencian Popular Skating event is ready to host hundreds of skaters to this great event that takes place in the Royal Marina. The popular skating event, which will be held on June 1, began in the year 2000, and its first editions went through the city centre. It has, however, recently been relocated to the Valencia harbour.
Apart from the many activities on offer throughout the day, a number of other great events, such as the City of Valencia Speed Skating Trophy or the Valencia Roller Marathon and the yearly half marathon will allow for a complete and fun morning. Come and skate in Valencia, you'll have the time of your life.