Valencia surrenders to sports day and night!
Publishing date 8/06/2015
The city of Valencia hosts two races this weekend, where as much as seven thousand riders take part. The first one is the 15K "Nocturna Valencia" and the second one is the "Carrera en Manada 5k Bioparc-Valencia". Come to Valencia to run, and you'll have fun both day and night! Already got your race number?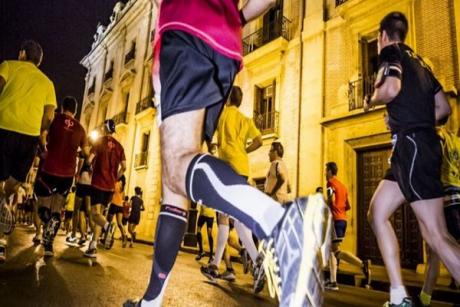 On saturday night, thousands of people will take to the streets of the city of Valencia to enjoy an unparalleled night race, the 15K Nocturna Valencia Banco Mediolanum. Its pleasant journey, together with the spectacle of the city under the moonlight, turns the 15K race into a unique one.

The route of the 15K Nocturna Valencia passes through the most emblematic places of the city. The excellent conditions of the Valencian streets are key to the comfort of this race, as is a virtually flat route through its wide streets. The last kilometers of the race have the advantage of a slight slope towards the sea, thus helping to make that final push needed to get a better time. All this makes the 15K an experience worth living. And, it is also the only night race to be held in the city this year.

And the next day, June 14, the third edition of the 5K Carrera en Manada will take place: a leisure race addressed to everyone, and especially to families. It is a charity race, with a distance of 5K, with the aim of raising awareness on a healthy way of life and the need to preserve and protect nature. The profits will go to animal conservation programs through the Bioparc Foundation.