Valencia surrenders to comics
Publishing date 25/05/2015
From May 29 to 31, 2015, Valencia holds the Valencia Fourth Comic Conference, an event dedicated entirely to this art form. The event will bring together authors, illustrators and publishers in the Mercado de la Tapinería.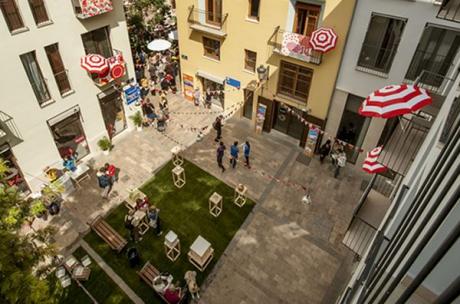 Over four days, the city of Valencia will host exhibitions, meetings and activities related to comics in order to raise awareness and to make the general public enjoy all about the so-called "ninth art". All activities will take place in the Mercado de la Tapinería with its unique environment and ability to surprise visitors.
In this fourth edition, authors, illustrators and publishers will meet. There will be lectures, workshops, exhibitions, documentaries, presentations, a market... Different activities for both the novice public, professional or just visitors who come to the area.
The kick off of the Valencia Comic Con will take place on Friday May 29 at 11:30 a.m. with the presentation of the bookA Century of Comics.This is a retrospective of cartoons in the Valencia region. Another of the highlights of the conference will be the keynote speech by Jaime Calderon, to be held on Saturday 30 at 12:00.
That same day at 7:00 p.m., a round table will explore the"Past and present of the humor magazines in Spain",with the presence of Kim, Lalo Kubala, Albert Monteys, Juan Alvarez, Manuel Bartual, Juanjo Cuerda and Raul Salazar. At 9:00 p.m. you can hear a live rock band while Paco Roca is drawing.
Finally, on Sunday 31, Sento Llobell, author and critic Angel Unzueta and critic Koldo Azpitarte will attend the Comic Con. In addition, during the three-day Comic Con, you may visit the following exhibitions: "Sento and Valencia", "Super Heroes made in Spain", "Disney speaks Spanish" and "Manolo Martin's Workshop".
Furthermore, a number of documentaries will be displayed permanently, and there will be a market of comics. The whole place will be all set around comics and you can taste gourmet dishes and ales from around the world.
Come and turn crazy at the Comic Con in Valencia!