Valencia opens up to '10 Sentidos'
Publishing date 3/05/2016
The multidisciplinary festival '10 Sentidos' celebrates its V edition occupying ten spaces of Valencia with the slogan 'A la caos', which also means "in the chaos".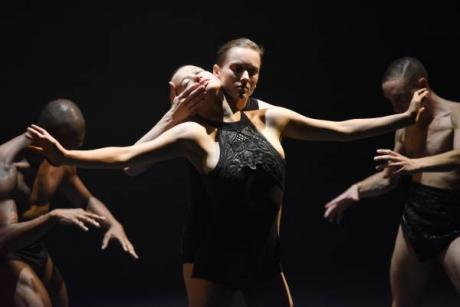 If you are a free spirit who wants to enjoy real culture and art in Valencia, a pioneer and unique festival is held according to the quality and variety of proposals involved. Art, dance, theater, cinema and music will fill in the 10 Sentidos Festival' between May 17th to June 19th in a very ambitious edition that has madness as a backdrop.

The theme chosen for this edition, 'A la caos', works perfectly in a festival that fits all kinds of artists and in which the difference, rather than a problem, is the greatest virtue. In addition, the event returns with a new feel: no longer held in a single seat to occupy ten spaces throughout the city (the Palau de la Música, Les Arts, the Bancaja Foundation, La Nau, Las Naves, the Teatre El Musical, La Cinematheque, Fnac, the Rialto Hall and Town Hall Square).

You can enjoy 'Ruta del caos' or the route of chaos, throughout the Valencian art galleries, which will present some works with the theme of the festival. Likewise, some bookstores in the city will be part of the route 'Rincones de la locura' or corners of madness. The festival wants to come closer to mental disorders from all disciplines, so you can also enjoy two film series and tv series in the Film Archive and the Fnac.

The Bancaja Foundation will launch a sample piece, launched in situ for the contest. Seven artists from different disciplines (painting, sculpture, illustration, photography and architecture) will work with a group of people to create five specific works with the theme of this edition.

Imágenes:
1. Palau de la Música: OCD Love, de Sharon Eyal, Imágen Regina Brocke
2. Palau de les Arts: Bichos, de Dançando com a diferença
3. Las Naves: Screensaver, de Manuel Rodríguez
4. La Nau: Moira, de Led Shilouette
5. Plaza del Ayuntamiento: ATOEWEFTR, de Soren Evinson y Charlie Hope
6. Fundación Bancaja: Exposición A lo caos