Valencia Fashion Week, the city of Valencia is fashionable
Publishing date 22/09/2014
This week, the city of Valencia is the capital of fashion thanks to the Valencia Fashion Week, an event that has managed to reinvent itself for fourteen years. The Valencia Fashion Week goes beyond supporting new designers. It merges back culture and fashion, creating a unique and personal event. If you like to be updated, come to Centro del Carmen from 25th to 27th of September and know the new trends for next spring.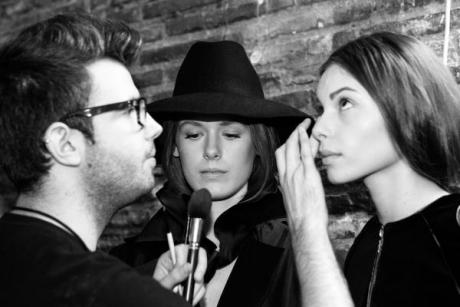 This year, Centro del Carmen is the headquarters of the Valencia Fashion Week (VFW). El Carmen is a group of buildings which, like the event itself, has undergone several changes over the centuries, since its inception as cloister to present. Today it is an impeccable museum where the collections of the most innovative designers are exhibited these days. A major contrast between the rich history of this iconic site and the transgressor talent of artists and creators.

This year, a total of 43 designers present their collections under the vaulted ceiling of the Ferreres Room or along the spacious galleries of the Renaissance Cloister. Of these, eleven are part of the official catwalk, nine are participants in the Category Zone D and the remaining 23 are design senior students in their last university year. VFW gives them the opportunity to make themselves known even though they have not finished yet their academic learning. The Valencia catwalk strives to discover new fresh talent, to polish and brighten these future fashion stars.

In the Centro del Carmen, 500 people can witness the fashion shows that will shape the trends for the next spring/summer 2015. Moreover, the fashion shows are complemented with many activities which provide a diverse plus to the event. Attendees can enjoy different complimentary exhibitions as well as the VFW ClassRoom, where lectures by professionals in the fashion world are celebrated.

The Plaza de los Pinazo will again be the meeting place of fashion, where passersby can be at an imaginary frontrow and watch how fashion is experienced from the point of view of the new models.

Come and see any of the shows and catch up with new trends. Talking about the Valencia Fashion Week is talking about the ultimate expression of the fashion within our region.