Valencia Cuina Oberta, a Restaurant Week to suit every pocket
Publishing date 11/11/2015
Once again, Valencia Cuina Oberta is back in town. Following the style of the Restaurant Weeks in New York or London, the best restaurants in Valencia offer their exquisite menus at affordable prices all around the city, in the district of Carmen, Ensanche, Ruzafa, by the beach, etc. Take this extraordinary opportunity and enjoy the world of haute cuisine at the best prices.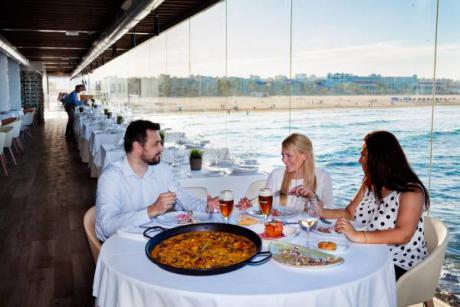 During the 10 days that this new edition of Valencia Cuina Oberta-Restaurant Week will last, the most well-known restaurants of Valencia will be offering their gastronomical proposals at 20 euros (lunch) and 30 euros (dinner), drinks not included. In the latest edition, the four restaurants in Valencia which own a Michelin star offered their menus for 35 euros at midday and 45 at nicht, also drinks not included. Valencia Cuina Oberta-Restaurant Week takes place all around the city of Valencia, as the different establishments are placed in the main touristic areas, as well as in the residential districts. A choice from over 50 restaurants in Valencia that will invite you to try and enjoy their newest proposals. There is a list with over 50 names that includes the address and location of each of them and, to get it, you will only have to check the link of this year's Valencia Cuina Oberta, next to the booking tab. From that moment on, you will only have to choose a restaurant or, even better, some of them, and follow some easy steps to book correctly your ticket to Valencia Cuina Oberta.

Meet the nationally and internationally well-known quality of Valencia's cuisine and enjoy those striking menus that suit you better.