Valencia, 15K Abierta al Mar
Publishing date 22/02/2016
The fourth season of 15k Valencia Abierta al Mar has already begun. 8 February will be the fourth time this race, which is a point of references in the racing calendar of Valencia, will be held.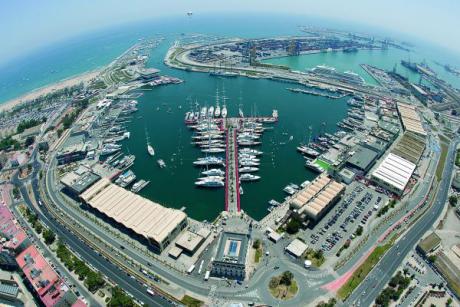 The most outstanding addition in 2016 is the circuit, which has been entirely renovated to bring the finish line closer to the sea. This time, everything has been done so that 15K Valencia Abierta al Mar is more "open to the sea" than ever, and the finish line will therefore be the esplanade near the Las Arenas hotel. The starting line, which is the same as in earlier editions, is located at Avenida del Puerto, from where runners will cover 15.000 metres whilst taking in the sights of the most emblematic streets in Valencia, including Alameda, Avenida Blasco Ibáñez (next to the Mestalla stadium) or the Avenida de Tarongers.
This year's runners' fair will be held at the offices of the Las Provincias newspaper (Calle Gremis, 1), in the former printshop of the newspaper (680 m²). There, on February 26 and 27, t-shirts and competitor numbers will be available, as well as a number of fairground activities during the morning and afternoon.
The 15K Valencia Abierta al Mar is the first great test for those who would like to try longer distances in 2016, such as running the Half Marathon or the Trinidad Alfonso Marathon in the last quarter of this year.
As every year, a number of different age categories have been established, ranging from junior to H veteran, ages 18 and up and with no upper age limit. The organisers will establish three supply points -at kilometres 5, 10 and at the finish line- where the time of contestants will be measured. The track will be delimited and monitored by the Local Police, civil defence and volunteers.