Trinidad Alfonso Valencia Marathon, a sports festival in the city of Valencia
Publishing date 10/11/2014
On November the 16th, the City of Arts and Sciences hosts the start line of the 34th Trinidad Alfonso Valencia Marathon, as well as the 10K race. 21,000 runners from all over the world will participate in both races. This architectural complex in Valencia is the start and finish line as well as the place where the activities parallel to the race take place. The finish lines is reached running literally on the waters off Prince Felipe Museum, on top of a platform more than 150 meter long and 8 wide, which turns the end of the race into one of the most fascinating ever seen in a marathon. Go for it and get involved in this fascinating race.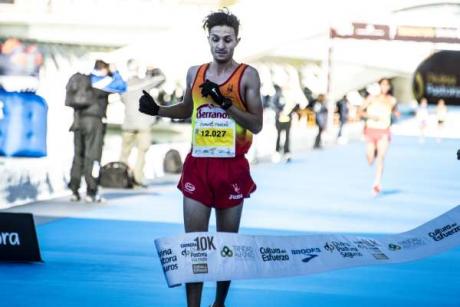 The month of November is, in Valencia, the perfect time of the year to participate in long-distance races. The incomparable background where the Maratón Valencia Trinidad Alfonso takes place makes it one of the most important events on the national scene. The circuit of Trinidad Alfonso Valencia Marathon, organized by the SD Correcaminos and the City Council of Valencia, is the fastest in Spain. It is a completely flat course with the ideal temperature, between 12 and 17 degrees, perfect for overcoming your milestones.

The phenomenon of amateur athletics has become the reference for mass sport. And the marathon plays a central role in this sports specialty. The mythical 42,195 kilometers are an example of self-improvement and perseverance that reflects the most important values ​​of sport.

Besides, on the day of the marathon a parallel race of 10 kilometers takes place. This different race shares the start and finish line of the marathon in the Ciudad de las Artes y las Ciencias and features an appropriately different itinerary. A distance within the reach of every runner, it is ideal for the popular runner and for friends or companions who come to Valencia and do not resist the temptation to run. Participation is limited to 8,000 runners. Do not be left out!