Ruzafa neighborhood theater masquerading and motorbike riders Grand Prix in the Ricardo Tormo circuit
Publishing date 7/09/2016
From the 15th to the 25th of September, Russafa Escènica occupy private spaces and become makeshift theaters of improvised performances in addition to the Grand Prix Moto the weekend of 17 and 18 September at the Ricardo Tormo Circuit.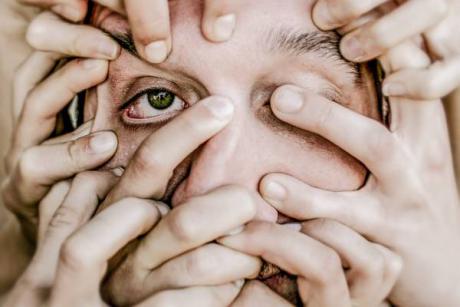 The central district of Ruzafa of Valencia will be transformed into a giant showcase stage during the festival Russafa Escènica, a pioneering initiative occupying private spaces, such as offices, private homes, art galleries, studios, shops, swimming pools and libraries, and converting them into theaters and improvised representation. From the 15th to the 25th of September, strolling through this district of Valencia will be an adventure for the senses. You can enjoy theatrical releases, activities, debates and exhibitions in each corner.

'Miedos' is the motto around which the sixth edition of Russafa Escènica. Patricia Pardo, clown and playwright, owns the text welcomes this multidisciplinary festival that combines the performing arts with the visual arts and has marked a before and after in the way of managing the scenic festivals throughout the national level.

Russafa Escènica is one of the ways of expression of a colorful and artistic district, a place where you can see the city of Valencia most groundbreaking, the one that is not afraid to say what he thinks and what he feels, a dynamic bohemian neighborhood serving as essential to sustain the city counterpoint. A cosmopolitan neighborhood with a wide range of cuisine, nightlife and culture.

On the other hand, if you're a fan of two wheels and engine, the Ricardo Tormo circuit in Valencia hosts the Spain's Championship of Speed ​​of the Real Motorcycling Spanish Federation (RFME) during the weekend of 17th and 18th of September, first step of motorbike riders in Grand Prix circuit. Valencia is full of festivals, culture, gastronomy, sports and more.