Out and about in the Region's unexplored spots
Publishing date 1/04/2013
This week we invite you to try different, fun and exciting ways of exploring various places in the Region of Valencia, guided by intrepid characters who will captivate everyone who meets them.  Travel through 16th century Renaissance Valencia guided by an intrepid ghost and make contact with spirits from the past; delve into Novelda's modernism.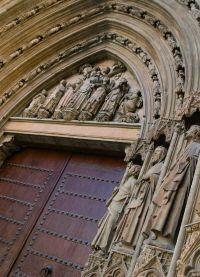 This Easter, we invite you to  discover 16th century Renaissance Valencia, guided by a ghost. This tour is a unique opportunity for trying out a different way of getting to know Valencia and making contact with the spirits of people who built its walls and worked its land.
A ghost called Jerónimo Valeriola, who was unjustly executed in the early 17th century, will not only show you Renaissance and Baroque Valencia, where he lived, but also traces of the earlier city. He'll even describe what the city was like after his death, up to more or less a century ago, the last time he was summoned. He'll tell you his unfortunate story too. Tours run on 5 and 7 April at 7 pm, the meeting place is Plaza Tetuán and the price is 6 euros.
And from the Renaissance, we go to Modernism in Novelda. On 5 and 6 April a guided tour will be taking in a series of Modernist sites around the town, including the Castle, the Sanctuary of Sta Mª Magdalena, Casa Museo Modernista, the Gómez Tortosa cultural centre, San Pedro church, the Casino and Plaza Vieja. Plus, they also offer the option of lunch in Novelda's Casino at the price of 10 euros.  The tours will start at 10 am in Castillo de la Mola and are expected to last for around 4 hours. Registration is free and you can book your place from today at the Tourist Office or by calling 96 560 92 28.
More information
Dramatised tour of Renaissance Valencia
Modernist guided tour in Novelda