The ninot saved from fire
Publishing date 23/02/2015
The esplanade of Nuevo Centro in the city of Valencia hosts, until March 15th, the Exhibition of 2015 Fallas Dolls (ninot). The visitors can participate in choosing the effigy that they like the most and save it from fire! Come and save one of the Fallas dolls!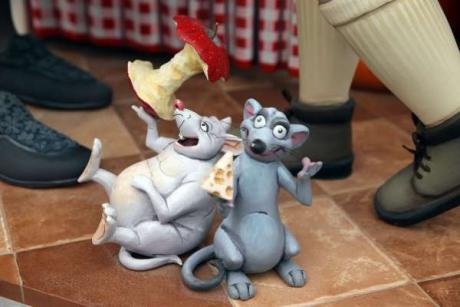 A bit over seven hundred Fallas dolls are a part of the ninot exhibition hosted in the esplanade of Nuevo Centro. Of these, only two, an adult's ninot and a children's' ninot will be saved from the stake thanks to the public votes and it will be sent to one of the rooms of the Fallas Museum. Until March the 15th, 2015, visitors can participate in the vote for the ninots that they like the most to save them from the flames.

The Exhibition of Fallas Dolls already displays some details from the effigies that are built up on the 14th and 15th of March, filling with color, spectacle and criticism the streets and squares of Valencia. For over a month, the pavilion in the esplanade of Nuevo Centro hosts this exhibition of artworks, which try to earn the votes of visitors to escape the flames. Criticism and humor combine in this repertoire of images from today, turned into papier mache dolls.

In 1932, the year when the Fallas festival week was officially recognized by the Town Council, the City proposed a competition of ideas to complete the festive days. For a long time, it had been considered a shame that these ninots, real works of art, were burned at the stake each year and left no trace of what for so long was part of the dreams of artists and participants in the festivity. In fact, it is said that for some years a ninot was saved from the flames when it represented a public figure. The district commission decided then to give it as a present to the caricatured person instead of burning it during the night of Saint Joseph.

Be ahead of the Fallas and enjoy the dolls exhibition, you can even save one from the fire!