Natural Treasures of Valencia
Publishing date 19/05/2014
The most emblematic park in Valencia, the Viveros Gardens, host the Natural Treasures of UNESCO World Heritage photography collection, which includes the Albufera lake, in Valencia. Come to Viveros and enjoy these stunning images up to May 24. Impressive!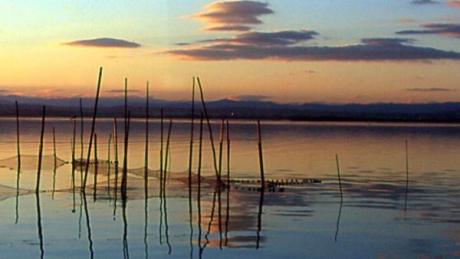 It is obvious to anyone that the Albufera in Valencia is a marvel of nature, but few people know that it is a registered UNESCO natural world heritage sites. To increase awareness about this, an image of the Albufera has been included among the exposition of 77 impressive, large-scale photographs of the most representative locations of UNESCO Natural Heritage sites. These images, which have been collected in a book by Lunwerg Editors have been created by photographs from around the world.
All of the landscapes on display have something in common: they are registered UNESCO sites and they belong to an exclusive list of spectacular landscapes that have earned them special recognition from the United Nations as World Natural Heritage sites. The complete list is made up by 188 locations throughout the world with exceptional universal value, ranging from coral atolls in the Indian Ocean to natural sanctuaries in which the Chinese Giant Pandas live, as well as the volcanoes of Kamchatka, the Galapagos Islands, the glaciers of Argentina, the highest peaks in Nepal, the Norwegian fjords or the Teide Natural Park.
The display, hosted by the AXA Foundation and created by Lunwerg, will remain in Valencia until May 24, to ensure that whoever visits the Viveros Garden in Valencia will take a spectacular trip through the most unique locations on the planet. This graphic ensemble will remain on display at Paseo de los Jardineros Mayores at the Jardines del Real (entry through San Pío V street, no number, on the corner with Llano del Real).