Music, design, fashion and cuisine at the Festival de les Arts (Arts Festival) in Valencia
Publishing date 1/06/2015
Art, design, illustration, fashion, food and lots of music... Because the first edition of the Festival de les Arts, an event born of the connection between music and other artistic disciplines to promote spaces, artists and businesses in the city, arrives in Valencia. From June 5 to 6, you will enjoy the best artists such as Anni B. Sweet, Delorean, Izal, Leon Benavente, Lori Meyers, Mishima, and many more... Come and enjoy the Arts Festival and get ready for new artistic experiences!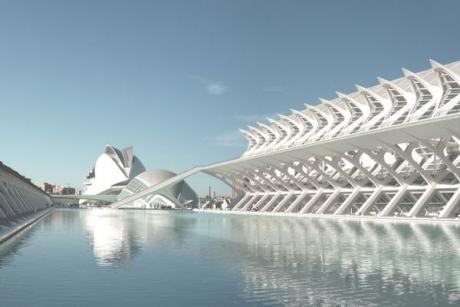 The Festival de les Arts, to be held in Valencia on June 5 and 6, is a new project with sustainable spirit that will accommodate all artistic expressions and cultural movements such as music, design, illustration, fashion and gastronomy.

Among the bands that will be part of the lineup of this first edition of the Arts Festival, we can highlight national artists such as Anni B. Sweet, Delorean, Izal, Leon Benavente, Lori Meyers, Mishima, Carlos Sadness, Bigott; Hinds, Supersubmarina, la Habitación Roja and Triángulo de Amor Bizarro, among other renowned artists; in addition to them, international artists will also perform, such as the British bands Band of Skulls, Everything Everything, The Wave Pictures, and The Wombats, as well as the Swedes The Sounds.

This new festival will be held in one of the most spectacular sites in Valencia, the City of Arts and Sciences, where more than 30 concerts are scheduled and will be complemented by different artistic disciplines. One day before the event, on Thursday, June 4, Les Arts Pro will take place; a meeting with professionals where there will be acoustic concerts of young talents, exhibitions, lectures, local brands and a gastronomic space. It will be the perfect prelude to opening in body and soul to the world of arts.

The Festival de les Arts will not take place only two days a year, but will also visit the artistic and emerging neighborhoods of the city, such as Ruzafa, El Carmen, Patacona or Benimaclet, thanks to the Circuit of the Arts, and will be hosting acoustic concerts, exhibitions, workshops and talks by local artists, throughout the month of May.

If you want to enjoy good music and great art, come to Valencia this weekend, and live intensely the Arts Festival!