Music, culture and sport are greeting spring in Valencia
Publishing date 13/04/2016
The best paddle tennis players will gather at the World Paddle Tour, and Palau de les Arts hosts the opera 'Idomeneo' Mozart, the Book Fair celebrates its 51st edition and the river is getting full of color with the April's Fair and the solidary race "Correr por el Corazón"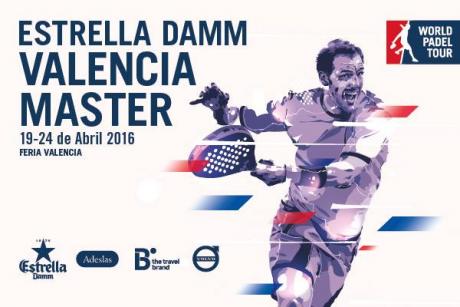 Music, art, culture and sports bring life to the city. Valencia dresses up to host one of the most important tournaments in the paddle world. The Paddle World Tourcircuit takes place in Valencia from the 19th to 24th of April as Estrella Damm Master Valencia. A must for all fans of the shovel fans.

On 21st, 24th, 28th of April and 1st and 4th of May, you have the opportunity to enjoy one of Mozart's greatest masterpieces, his great choral opera called 'Idomeneo'. A tragedy which tells the story of Idomeneo, king of Crete, who is caught in a storm on the way home after the Trojan War. Idomeneo asks Poseidon to save him, and in return, promises to sacrifice in his honor to the person who he finds when getting off the boat; but the first person he sees when he gets off is his son Idamante.

From April 20th to May 1st, books will be the protagonist at Viveros Gardens in Valencia during the 51st "Fira del Libre". More than 80 booths will exhibit a vast Valencian libraries collection of books of all genres, from major bestsellers to technical publications, informative, oddities, etc. You will be able to choose from a wide range of activities: presentations of novelties, signatures of authors, meetings with writers, readings and recitals, round tables, animations, storytelling, theaters, concerts...

On Sunday 24th of April the solidary race "Carrera por el Corazón" will be held in the gardens of Turia, organized by the Rotary Club Valencia Center; the profits will go entirely to PayaSOSpital. A fun and lively race to help this NGO to brighten the lives of little hospitalized children.

The happy Andalucía will be in charge of icing on the cake, will be full of color along the Turia river with "sevillanas", "rebujito"[1] and fried fish or "pescaito". The April's Fair 2016 held from Friday 22nd of April to Sunday 1st of May between the Bridge of Flowers and the Calatrava Bridge. A lot of flavor, color and art is coming this spring in Valencia. Are you going to miss it?
---
[1]Rebujito – typical of Andalucía, is a cocktail that mixes Sherry (Manzanilla or Fino) and soft drinks.