The much-awaited return of Les Misérables to the Palau de les Arts in Valencia
Publishing date 27/10/2014
Les Misérables, the most acclaimed musical in history, is coming to the Palau de Les Arts Reina Sofía in Valencia on November 4th. A spectacle that recounts a captivating story of broken dreams, unrequited love, passion, sacrifice and redemption which has bedazzled millions of spectators. The morals of this story, written by Victor Hugo over a century ago, have endured across time. Enjoy a call to poetry and freedom at the Palau de les Arts.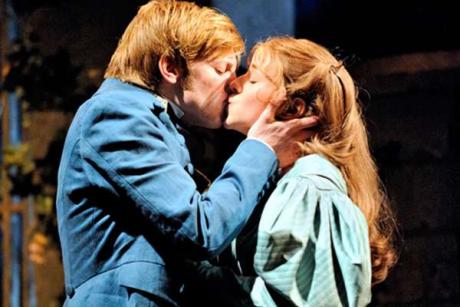 Les Misérables will be shown in style for the second time in Valencia at the Palau de Les Arts Reina Sofía, where it will run from November 4th-15th. Les Misérables is a timeless story of moral values which have stood the test of time. The themes addressed in Victor Hugo´s novel are still relevant today and are often close to our hearts; the struggle for freedom, courage and the people´s revolution are some of the central themes of the work.
Set in revolutionary France in the nineteenth century, it narrates the story of Jean Valjean, who was chased for decades by relentless police inspector Javert, after having broken his parole. When Valjean decides to take responsibility for Fantine´s daughter Cosette, both their lives change forever.