The LGTB Pride puts music in Valencia
Publishing date 8/06/2016
Fangoria, Las Nancys Rubias, Hidrogenesse, La Prohibida o Dj Guille Milkyway, line up the poster of Festival Orgull Valencia 2016.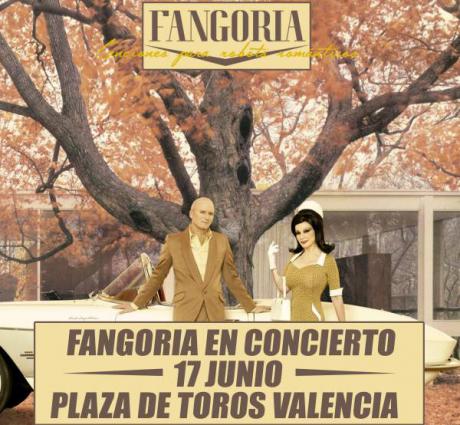 The Plaza de Toros de Valencia will host on June 17th over seven hours of live music with bands like Fangoria, Las Nancys Rubias, Hidrogenesse, La Prohibida or Dj Guille Milkyway Orgull Valencia Festival 2016. This event, held this year for the first time, will start from 7:30 p.m., will be the kick-off to mark International LGBT Pride Day, which is celebrated on June 28th worldwide. You are all invited!

The program LGTB Pride 2016 in Valencia is loaded with the most varied events. The highlight is the now classic LGBT Pride event which will be held on Saturday June 18th. The festival will attract thousands of visitors that weekend in the streets of Valencia is filled with great music and tons of party. The city will be painted in the colors of the rainbow during these days of free love. In addition, within the festival site varied cuisine will be offered.

Thousands of people will be mobilized next June 28th in cities across the world to defend the equality of LGBT community (lesbian, gay, bisexual and transgender). The first Pride event in Valencia took place in 1979. Since that year, participation in this mobilization has been increasing year by year and acts have been of varied nature, in order to include all kinds of gay leisure in Valencia.