Jaume I conquers Valencia once again
Publishing date 11/11/2013
A historical period: the Middle Ages. A king: Jaume I. A jousting field: La Alameda. This is the concept behind the Royal Tournament, a show that displays the true story of the Conquering king. Valencia will return to the Middle Ages until November the 24th, reliving the adventures, predicaments and travels of a monarch who changed the course of history.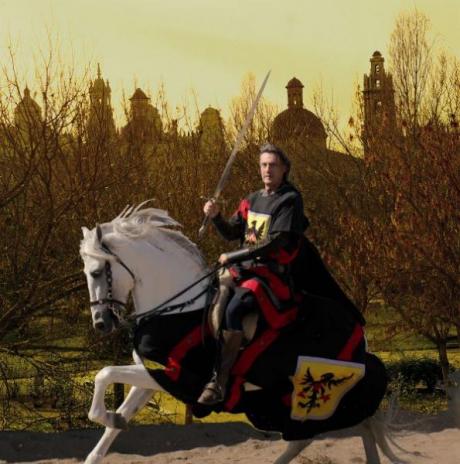 The show reveals the policies of Jaume I on the nobility, how he managed to involve them in his goals of expansion, and it displays the Jurament dels Furs (Furs Oath) of 1261, the moment in which the Senyera (Valencian flag) was granted its full privileges. Come to the Royal Tournament for a trip back in time in which you will witness mercenary fights, brave warriors, honourable knights, sweet courtiers, funny jesters and impressive warhorses.
Furthermore, The Royal Tournament also showcases the main knights who accompanied King Jaume throughout his adventures in Valencian lands, Blasco de Alagón, Pedro Fernández de Azagra, Pedro Ximén de Urrea, Rodrigo de Lizana, Gimen Pérez de Tarazona, Esteban de Borja, Guillem de Aguiló, on the jousting field, riding their steeds, as well as other characters, such as the Knights Templar, the Knights Hospitaller, heralds, mercenary soldiers and jesters who accompanied him over his lifetime. This show is a tournament that illustrates and reveals the changes that Valencia experienced with the arrival of Jaume I, and it relates his history from the moment of his birth, in 1298, to the inauguration of the Royal Senyera in the times of Pedro IV.