IVAM reveals the truth behind Grete Stern as winter approaches
Publishing date 2/12/2015
During the winter season, the exposition "Casos de Estudio. Grete Stern" will show the artistic wealth of this wonderful German photographer and designer with the IVAM museum's collection, where the section "Sueños" ("Dreams") will play the main role as it summarizes perfectly the artistic and personal approach of Grete Stern.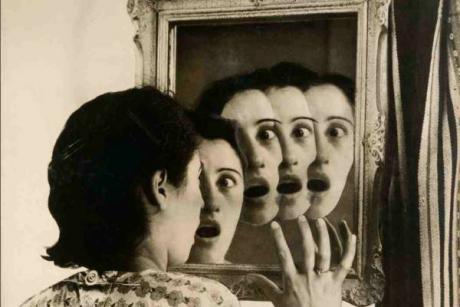 This collection was born thanks to the cooperation with Idilio magazine, where Stern used to send her photomontages, all of them based on the analysis of the dreams that female readers of the magazine sent to the editorial department. As years went by, it was no longer only a job but also became an ideology to which Grete addressed her thoughts and social interests with the help of photography as a way of expressing our problems, aspirations and controversies ―a radical position as a woman and photographer.

Grete Stern studied Graphic Arts in Stuttgart and Photography in the Bauhaus art school, where she met the Argentinean photographer Horacio Coppola, who she married in 1935. The following year, the couple moved to Buenos Aires once and for all, where Stern stayed until her death in 1999.

The IVAM (Instituto Valenciano de Arte Moderno), has welcomed over 25 years a countless number of expositions in Valencia, some of which were absolutely new in Spain. Since its foundation, the museum has followed the main modernist techniques of the 20th century, both at a national and international level. Its permanent collection is also worthy of being pointed out, as it is the main axis of the museum and gives it its personality with a wide cultural heritage with over 11.000 artworks from different cultures and parts of the world, but always turning around the modernist line.