International Tourism Day, 27/09/2015
Publishing date 21/09/2015
"A billion tourists, a billion opportunities" is the slogan chosen to celebrate next Sunday, the 27th the International Tourism Day 2015.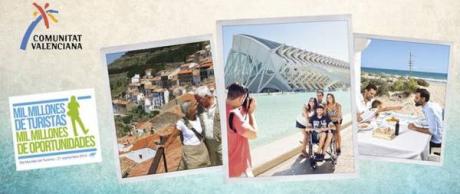 This year the United Nations wants to showcase the tourism activity as an opportunity for people from all around the world ―as a way to increase their socio-economic development and their employment, as well as to preserve their natural and historic heritage, their cultural exchange and encouraging people to live together.

Many activities have been planned at a local level so the citizens of the Comunitat Valenciana can feel as "tourists in their own city" and play a leading role for once.

Happy International Tourism Day!