Highest quality as a common factor at Palau de les Arts of Valencia
Publishing date 24/11/2015
Valencia, with its centenary musical tradition, on 5th December opens with Macbeth by G. Verdi and Plácido Domingo as the star of a cast, which includes the Russian mezzo-soprano Ekaterina Semenchuk as Lady Macbeth, the Italian tenor Giorgio Berrugi (Macduff) and the Russian bass, Alexander Vinogradov (Banquo), in the avant-garde and modern Main Hall of Les Arts.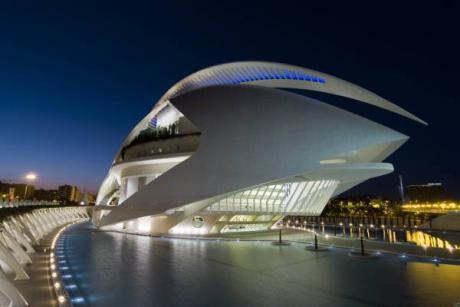 The tenth ticket season, which combines the great repertoire with forays into other styles like Baroque, 20th-century classical music and contemporary opera, presents eight operas, a zarzuela, ballets and four concert-shows, plus recitals and symphony concerts that bring together all areas of this huge building with the highest quality as a common factor.

The conductors Roberto Abbado, Fabio Biondi and the main guest conductor, Ramón Tebar, offer this varied programme based on the excellent long-standing bodies of Les Arts and the ensembles of the Cor de la Generalitat (Valencia Regional Government Choir), conducted by Francesc Perales and the Orquestra de la Comunitat Valenciana (Orchestra of the Valencia Region). All of this, including, of course, stars such as Placido Domingo, Gregory Kunde, Henrik Nánási, the new talents from Centre de perfeccionament and actresses such as Rossy de Palma and Rosana Pastor. Verdi is again one of the pillars of the season of Les Arts. Plácido Domingo opens the opera season on 5th December with Macbeth, directed by Peter Stein and conducted by Henrik Nánási. A new role for the baritone Plácido Domingo, who for yet another year is faithful to the Valencian audiences.

See for yourself the recognition and growing relevance of the opera in the city of Valencia that, in this tenth season of Les Arts, culminates with figures such as Lorin Maazel, Zubin Mehta and Placido Domingo.