The Filmoteca d'Estiu, a must for cinephiles in Valencia
Publishing date 27/07/2016
This year focuses on two cycles: the first includes the most honored films of the year and the second deals with the relationship between two very different characters.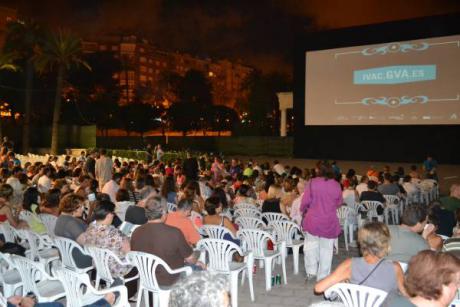 It has become a summer classic in the city of Valencia: the Filmoteca d'Estiu is already a must for any movie buff who lives in the city of Turia. Enjoying the best outdoor cinema on stage as the Jardines del Palau, is a real privilege. All screenings will start at 22.30h., but the box office will be open from 21.00h. It will be open between the 29th July to the 27th of August, every day of the week except Wednesdays. And the price, as always, without bothering much your pocket, is 3.5 euros the general admission and payment of 25 Euros for 10 sessions. Good, nice and cheap.

This year the two cycles of programming you will not leave anyone indifferent. The first cycle includes the most honored films of the year: 'Spotlight', the Academy Award Winner for Best Picture, in which it is told the true story of a journalistic investigation of the Boston Globe on child abuse within the Church; the 'AMY' Oscar for Best Documentary about the ins and outs of the life of Amy Winehouse with videos and unpublished testimonies; 'Youth', the latest film by Paolo Sorrentino, the winner at the European Film Awards with a wonderful story about old age and friendship; 'Truman' Goya Winner for Best Picture, about its death without giving up to a certain dose of humor. The selection also includes 'Mustang', which won the Goya for Best European Film, and 'The Clan', Best Latin American Film.

The second cycle, called 'strange bedfellows', is shared with Cinema Nits al Claustre de la Nau, and it focuses on unsuspected relationships between two very different characters. Here you can enjoy 'The Ghost and Mrs. Muir', 'Let Me In', 'Wings of Desire', 'Christine' or 'Her'. The films are screened in original version with subtitles and you can get dinner, although the venue has its own bar.