Extramurs looks for its roots in the Distrito 008 urban festival
Publishing date 7/04/2016
The 6th edition of the Distrito 008 urban festival will fill up the streets and shops in Extramurs with music, gastronomy, dance, theater and art from the 14th to the 24th of April.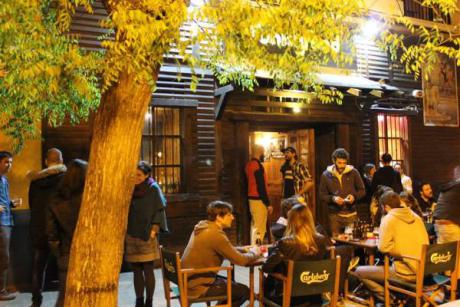 It is in the different districts of Valencia where its culture lies. And what a rhythm it has! The district from Extramurs belongs to the 46008 zip code and this year it will shake, once again, the artistic talent of the city during the 6th edition of the Distrito 008 urban festival, which will take place from the 14th to the 24th of April. Artistic proposals, gastronomy, musical events and family gatherings will be all over the district. Extramurs will be for some days a space for cultural exchange for everyone.

This edition's leitmotiv is looking for the origins of Extramurs, going through its historical past and finding its place in the city of Valencia. Then it will be the turn for creative freedom to organize and prepare the rest of independent cultural activities involving visual arts, theater, music, dance and urban art among others. There will be activities for everyone. Are you going to miss this chance?

Premises, artists, sponsors, associations, neighbors and visitors have already started preparing the non-conventional cultural space that they will be using these days to create an atmosphere that will check the rhythm of the city and will prove that districts are where the life of the city valencia lies and also that Valencia gathers them all in the same point.