Expojove, fun for all ages
Publishing date 22/12/2014
Expojove is a ludic space, with workshops and activities for the whole family, and a program that will delight young and old. Christmas time comes to Expojove, one of the funniest dates of the year for all ages.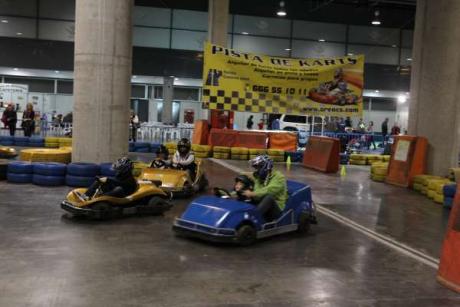 Expojove 2014-2015, one of the unmissable events of Christmas in Valencia, will be held from the 26th of December to the 4th of January. Younger guests will enjoy fun and games for Christmas. Theater, exhibitions, workshops, bouncy castles, a large sports area, traditional games, cafes and funfair, these are some of the activities to do during this edition of Expojove.

Expojove is an exhibition for children and youngster that attracts millions of Valencian families each time. With many years of history, Expojove is full of activities, workshops and all kinds of performances, for the youngest of the family to enjoy during Christmas time.