Escape to Bioparc and save money
Publishing date 15/09/2014
Bioparc is one of the best zoos in the world. Up to October 12th, it offers the Escape campaign. If you like Africa, animals and fun, do not hesitate: come to Bioparc and save money.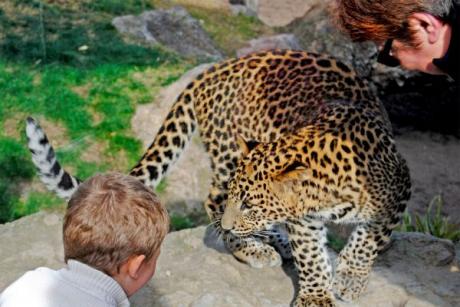 Escapeback to Bioparc; the campaign offers tickets at 14 euro on Saturdays and Sundays until Oct. 12th as well as on October 9th, Day of the Region. This proposal aims to make more bearable the post-holiday depression and the coming back to the routine.
Bioparc, rated one of the best zoos in the world as listed by Tripadvisor Traveller's Choice, has become a tourist landmark and one of the must-see places of the city of Valencia.
Moreover, during the month of September the weather is excellent in Valencia. This allows an easier visit to the most beautiful landscapes of Africa, without the summer heat, to watch the iconic fauna, such as gorillas or elephants, and other unknown species such as fossas, aardvarks or sitatungas. Do not hesitate and come to know the heart of Africa at a very special price.