Dance you damn... in Valencia
Publishing date 20/04/2016
The SDansa cycle, held in Valencia from April 28th to May 22th, includes the most representative Spanish choreographic panorama shows.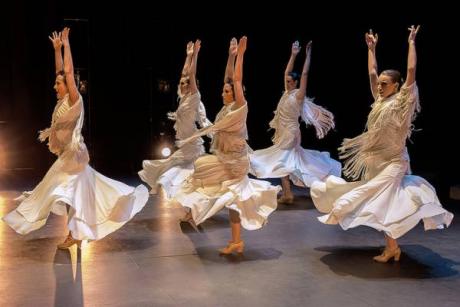 The art of a body moving, voluptuous and rhythmic, with a very precise control of space, and music with respect to that space and suggesting manners. Few things are as beautiful as dancing. If you want to enjoy a selection of the most representative contemporary dance performances in Spain, Valencia is your place.

Do not let them tell you! From April 28th to May 22nd, you will have the opportunity to learn about the state of dance in our country from an open view. And you will be able to do it from two of the most beautiful venues in the city: the Teatro Principal and the Rialto Theatre. You must come to see it live.

To whet your appetite, Guy Nader and Maria Campos start the cycle on the April 28th at the Teatro Principal with 'Time Takes the time Takes', a conversation that is born of admiration for the rhythm and musicality that creates movement, a constant rhythm marking the inexorable passage of time.

The program also can enjoy the National Dance Award Daniel Abreu, with the singular poetic of 'Venere' or the Valencian Marea Dance, presenting his work 'Reliefs, from myth to dance'. Mueve Danza presented 'Approaches to Pueblo Nuevo', which involves the audience in the show. Pere Faura, will show an ironic view of mythical dance with 'No dance no paradise' soles. There will also be flamenco with Marcos Flores. "Los Corderos" will present 'Ultrainnocència'. And Gescit Gelabert, historical figure of Spanish dance, will close the cycle on May 22nd.