ConFusión in the creative tissue of the Valencian neighbourhood of Benimaclet
Publishing date 5/10/2016
The Benimaclet neighbourhood in Valencia will lay its artistic soul bare on the coming October 15 and 16 during the ConFusión festival.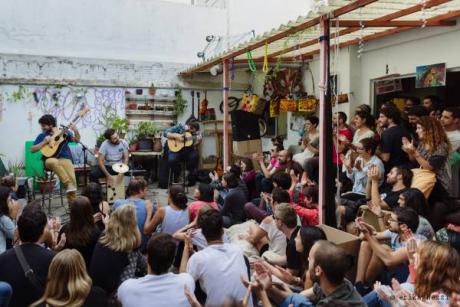 The creative tissue of the Valencian neighbourhood of Benimaclet will take to the streets on the coming October 15 and 16 during the ConFusión festival. Benimaclet, one of the most active and inspiring neighbourhoods in Valencia, will put on its finest regalia to put its many artistic and cultural talents on display. Prepare to experience performances on pedestrian streets and in participant spaces.

This year, the program has over 350 artistic proposals in over 60 spaces spread across private homes, cultural associations and spots on the streets. This is the third year in which the Benimaclet ConFusión festival, a free, non-profit cultural and artistic event based on freedom of expression, is held. Its purpose is to foster and stimulate collaboration and social cohesion in the neighbourhood.

Benimaclet still maintains the atmosphere of a small and picturesque town, with its pedestrian streets, its old houses and its friendly neighbourhood community, which is always delighted to display the charms of this iconic and authentic part of the city of Valencia. Moreover, this neighbourhood is also noted for its modernity, being the heart of a community of students as well as dozens of creative associations and spaces.