The Color Run by Desigual is already here!
Publishing date 21/09/2015
The Color Run™ by Desigual comes to Valencia the following 27th of September 2015! The only question you may think about is: are you ready for the original color race that has already been a success all around the world and visited over 250 cities? We are sure you are.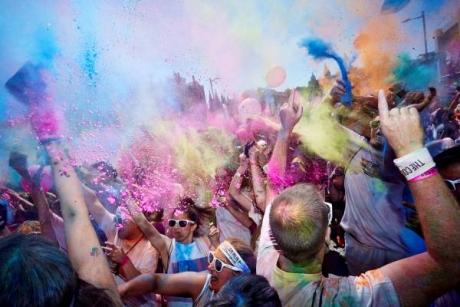 If case you are ready, you can run on your own or team up in a Color Run team with up to 4, 5, 6 members or more. Check out the details of the race and do not forget to bring the white shirt. The Color Run by Desigual on September, the 27th. You can come from 9 am and meet us on the starting line, which will be placed on Dr. Marcos Sopena Street! Each race will start every 5 min. and, when registering yourself, you must choose between the start between 9 am and 9: 30 am.

The Color Run™ by Desigual is an unique experience where the time it takes to finish it is not as important as the fun you have all over the 5km race. We want you to enjoy it with your friends and family. There are a lot of different runners in terms of fitness, sex and age, and all of them will be living a unique experience as soon as the race starts. Whatever your physical condition is, The Color Run will certainly be the most colorful and funny ride of your life!