Cinema Jove, a cinematic meet-up in Valencia
Publishing date 16/06/2014
The International Cinema Jove Festival, a high-level cinematography event that is no less than 29 years old, has begun in Valencia once again. Cinema Jove is a proposal of quality cinema for all audiences.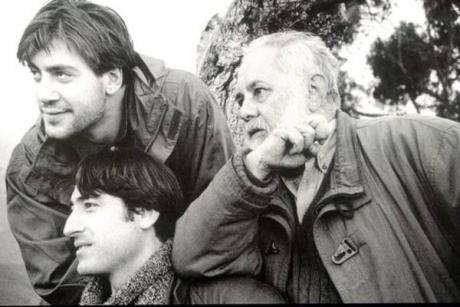 Cinema Jove, which is held between June 20 and 27, has two competition sections: feature films, which are presented in their Spanish premieres, and shorts, which are the core of the programme. The deepest films, the finest, latest movies in the official sections mark the spirit of the festival. This year, the gripping and insightful works of Belgian director Joachim Lafoose, and sand animations by Bulgarian Ferenc Cakó are at the heart of the event.
Joachim Lafoose will meet up with the public, and his entire filmography will be displayed to the public. This author has just finished filming his latest work in Morocco, but even though he is involved in post-production work, he has still found time to come to the festival. Lafosse won in this contest in 2009 with his reel, Élève Libre, before having become one of the most interesting directors in Europe.
Cinema Jove displays its liking for the animation genre with the figure of Ferenc Cakó, a graphic artist, painter, writer and film director who has been specialising in sand animation techniques in recent years, a technique which he showcases in the opening ceremony of the festival.
Along with these two names, important figures in Spanish cinema and television will also make an appearance, including young performer Aura Garrido, who has been awarded the Un Futuro de Cine prize; veteran director Gonzalo Suárez, who has made a selection of great classics on the First World War; or actors turned filmmakers, such as Leticia Dolera, Eduardo Casanova, Fede Celada and Zoe Berriartúa, among others.
On the other hand actress Ana Álvarez collaborates with the Young Audiovisual Encounter, presenting her Mr. Willbe creative workshops initiative. The performer has once again shown her affection towards this cultural event and has expressed her wishes to keep on participating year after year, as had writer José Luis Sampedro, another declared admirer of the event, until he passed away.
Throughout its 28 editions, Cinema Jove has worked as a launching platform for budding filmmakers. Endless directors of all nationalities, some of the most important and prestigious figures in modern cinema, became known through Cinema Jove, either by competing in the official sections (both for feature films and shorts), or by being a part of retrospectives with which the Festival seeks to point out filmmakers with a bright future ahead of them.