Autumn in the Natural Parks
Publishing date 7/10/2015
Autumn is here and the 22 nature parks of the Valencia Region dress in colors so that during this month of October, you learn and enjoy through more than 50 different activities led by a professional team of guides who convey their love for nature.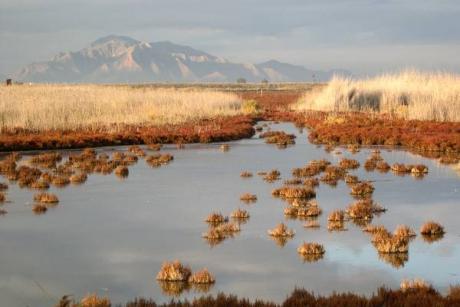 Discover tracks through autumnal landscapes in the natural parks of Font Roja, Tinença of Benifassà, Sierra de Espadán, Hoces del Cabriel, and others.
Celebrate the World Day of Birds through itineraries, workshops and lectures on wetlands such as the Prat de Cabanes-Torreblanca, the Salinas de Santa Pola, El Hondo, La Mata-Torrevieja and the Marjal de Pego-Oliva. Climb up to the highest peak of our land in Puebla de San Miguel. Get deep in our history and cultural heritage through the activities at the Serra d'Irta, Desert de les Palmes and Penyal d'Ifac and do not miss interesting activities such as the creation of a sustainable garden with plants from the Columbretes Islands, becoming a sheperd at Chera-Sot de Chera, knowing the myths and legends of the dangerous animals in Serra Calderona, or getting to know the world of mushrooms in Penyagolosa ...
If you want to find beautiful landscapes, privileged environments, landforms, watersheds, ravines, salt lakes, archipelagos, natural reserves, birds of prey, otters... visit the natural parks and live all the activities offered by the campaign "Autom at the Natural Parcs". Go ahead and sign up!