XXXVI Edición de la Feria del Libro Antiguo y de Ocasión de Valencia
En Gran Vía Marqués del Turia, tramo situado entre la calle Pizarro y Salamanca.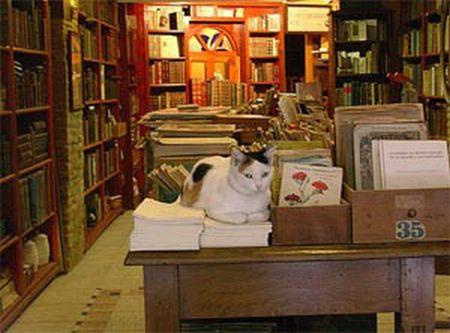 Description:
Mercados
Dates:

Starts: 27/02/2013
Ends: 23/03/2013
La Feria de Libro Antiguo y de Ocasión de Valencia inaugura su trigésima sexta edición con una oferta que incluye libros miniados, incunables anteriores a 1.500, primeras ediciones y una exposición de fotos de cine dedicadas y firmadas.El Certamen permanecerá abierto al público hasta el 19 de marzo y contará con 37 casetas.
Asimismo, la Feria ofrecerá en la Gran Vía Marqués del Turia incunables fechados antes del año 1500 y códices manuscritos adornados con dibujos y otros elementos decorativos, junto a una gran oferta de libros descatalogados, grabados, postales, carteles o facsímiles, junto a una exposición sobre Jaume I.
La oferta de las 37 casetas se completará este año con dos exposiciones. Por un lado, se exhibirán fotografías de artistas conocidos de cine -como Marilyn Monroe-, todas ellas dedicadas y firmadas que forman parte de una colección privada compuesta por más de 1.500 instantáneas y postales. Por otra parte, se mostrarán documentos publicados por el Ayuntamiento sobre Jaume I, como la edición facsímile de los Privilegios de la ciudad de Valencia.
Por lo que se refiere a las publicaciones que se pondrán a la venta y al alcance de los curiosos, como "el primer libro" que publicó el poeta y periodista valenciano Vicent Andrés Estellés en la editorial Torre, entre los años 1953 y 1954, de la que sólo se imprimieron alrededor de 300 unidades. Ha destacado que se trata de un original curioso y de una primera edición de la que hay pocos ejemplares. Además, se podrán ver libros dedicados por Andrés Estellés y otros dedicados para él. La Acadèmia Valenciana de la Llengua dedicó 2012 a este escritor valenciano natural de Burjassot. Junto a estos ejemplares se podrá observar también algún incunable, libros anteriores al año 1500 e, incluso, libros manuscritos anteriores a la imprenta procedentes también de colecciones privadas.
Igualmente se podrán contemplar y comprar cromos, postales, tebeos y cómics, billetes de tranvía y de metro antiguos, periódicos y revistas. Entre estos últimos el librero ha citado "un periódico muy curioso llamado 'El Mole' que se publicó en 1863 y que tuvo diferentes etapas. Se trata de una revista que se publicaba en Valencia, que no tiene la Biblioteca Valenciana, y de la que se podrá ver una colección completa que se localizó en Palma de Mallorca.
Los vendedores y expositores de las 37 casetas que conforman la feria proceden de la Comunidad Valenciana y de otros puntos de España como Madrid, Barcelona, Vitoria, Zaragoza, Santiago de Compostela. Entre estas casetas se encuentra también la instalada por el Ayuntamiento de Valencia para mostrar sus publicaciones.
Esta cita es una ocasión para comprar libros y revistas no encontrados, libros cultos, de autores que no se editan con facilidad. Ésta será también una "feria de la curiosidad", un encuentro interesante en el que se pueden encontrar ediciones descatalogadas, estampas, billetes antiguos o cuentos antiguos.
La Feria podrá visitarse de lunes a sábado de 10.30 a 14.00 horas y de 17.00 a 21.00 horas y los domingos, de 11.00 a 14.00 horas y de 17.00 a 21.00 horas.
Para más información:
GREMIO DE LIBREROS DE LANCE DE LA COMUNIDAD VALENCIANA
C/ Maestro Gozalbo, 4
46005 Valencia
Teléfono: 963 952 372
Fax: 962 434 496
This office does not assume responsibility for sudden changes or variations of the events published on this site.