Tipografía del siglo XIX en la imprenta de Blai Bellver. Xàtiva en el Muvim de Valencia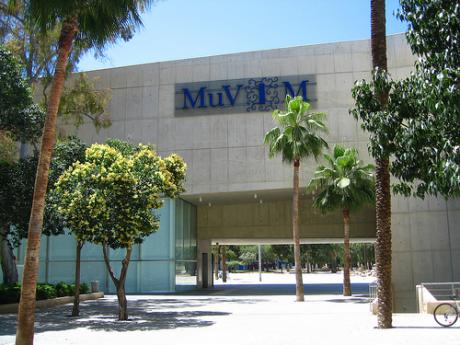 Description:
Actividades culturales
Dates:

Starts: 17/01/2013
Ends: 24/02/2013
La exposición "Tipografía del siglo XIX en la imprenta de Blai Bellver. Xàtiva" quiere dejar constancia de la figura de Blai Bellver y su presencia en la historia de la imprenta.

El setabense Blai Bellver Tomás (1818-1884) fue impresor y poeta, liberal y reformista, ardiente defensor de la libertad de expresión y de la cultura valenciana, hasta el punto de que se le atribuye el primer Llibret de Falla.
Bellver llegó a ser Impresor de Cámara del rey de España e introdujo importantes innovaciones en la técnica de impresión.
El análisis de los aspectos que determinan un producto impreso, tanto para la prensa como para los libros (papel, maquinaria, tipos, texto, maquetación, ilustraciones etc.), así como las aportaciones de Blai Bellver para mejorar el producto y su rentabilidad desde la atalaya que le dio su triple condición de impresor, editor y escritor, permiten afirmar que nos encontramos ante una personalidad que había que recuperar y prestigiar.
HORARIO
De martes a sábado, de 10:00 a 14:00 horas y de 16:00 a 20:00 horas.
Domingo, de 10:00 a 20:00 horas.
ENTRADA GRATUITA

COMO LLEGAR
· Bus: Líneas 5, 9, 11, 27, 61, 71
· Metro: Estaciones Ángel Guimerá y Plaza de España
· Valenbisi: Estación 14 (Huesca/Barón de Cárcer)
Para más información:
MuVIM
Guillem de Castro, 8 / Quevedo, 10
Tfl.: 96 3883730
Web: www.muvim.es
This office does not assume responsibility for sudden changes or variations of the events published on this site.